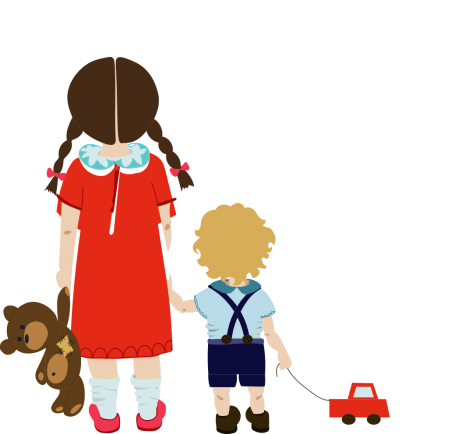 It started with a simple text pleading our local Muslim community here in Australia to take in 5 Muslim siblings that were left without a Muslim family to care for them due to a tragic set of circumstances coupled with the lack of available registered Muslim Foster Carers.
The plea went viral within hours partly due to the tragic case of the siblings and predominately due to the generous nature of our community. However, we need to recognise that as a Muslim community in Australia, we don't have systems or structures in place to protect our most vulnerable falling through the cracks. Our children ARE Our Future. This tragic event has been a huge wake up call for our community.
Hence, National Zakat Foundation formed a committee consisting of reputable, knowledgeable and highly active members of the community to fill this gap and thus created The Muslim Foster Family.
The Muslim Foster Family initiative aims to create a platform to bring together all Muslim families who are registered fostered carers as well as those who are interested in becoming a foster carer.
Our first step is to build a national database to establish the required networks for our Foster Family. This database will consist of the below groups of people

Existing registered Foster Carers

Interested to become Foster Carers
Interested in supporting fostered children financially

Please submit your details if you would like to be part of the Muslim Foster Family, would like more information or would like to volunteer to help run the program.
We are also working towards establishing a registered foster care organisation in the near future to specialise in foster care within the Muslim community.
There will be a community forum soon discussing the needs of the community and the next steps forward.
Thanking you all for your generosity and support.
For more details, contact us at mufosterfamily@gmail.com